emergency dentIST hamilton, ONTARIO
Most dental emergencies happen when we least expect them—and often outside of business hours. We understand how difficult it is to find an emergency dental clinic or an emergency dentist in Hamilton when you absolutely need one the most. If you are experiencing severe tooth pain or need urgent dental care for other reasons, you cannot wait for a normal appointment - you need to make an emergency visit.
Our dental office provides convenient emergency dental care services to our patients. If you're experiencing a dental emergency, make an appointment to see our emergency dentist and we'll squeeze you into our schedules as quickly as possible. This lets us provide treatment right away, so that your condition does not worsen, and let you have pain relief faster.
Even if you're not experiencing severe pain, contact us as soon as you notice you have a problem in order to prevent further infection that could possibly ruin your smile. We provide efficient emergency treatment and services for our patients of all ages. Whether you need a filling, emergency root canal, or to care for abscess pain, our oral team provides care for teeth in Hamilton. If you're experiencing pain, contact us immediately over the phone to see our dentist that will help protect your smile and relieve you of pain. We can provide after-hours appointments to people who need immediate emergency dental care.
OUR HAMILTON DENTAL OFFICE CAN EFFICIENTLY TREAT YOUR DENTAL EMERGENCY
Our Hamilton dentists can relieve your severe dental pain and perform emergency dental treatment when you need it. Dental emergencies include any dental issues that are causing you severe pain and can interfere with your day-to-day activity. They also include situations where urgent dental care is needed to prevent further damage. Visit our dentist as soon as possible so you do not cause permanent oral damage.
When you give our team a call, we'll answer any questions you may have about emergency dental treatments and oral procedures. We'll also guide you through the next steps you should take to ensure you immediately receive professional emergency dental care. We will also guide you on how to relieve pain until you are able to come in for treatment.
Contact our dentists today when you see the first signs of a dental emergency. It's important to receive the care you need as soon as you notice the signs of a dental emergency. Our team can book you in for the next appointment available.
HAMILTON DENTISTS FOR COMMON DENTAL EMERGENCIES
Not every dental issue requires immediate attention from an emergency dentist. Learn more about the kinds of dental emergency cases and which dental services you should seek. In many cases, you can take over-the-counter pain medications to relieve tooth pain or other oral pain until you arrive at our office for treatment; we will advise if this is possible when you call.
KNOCKED-OUT TEETH OR CROWNS
Natural or replacement teeth, such as dental implants, that are knocked out or that become loose should get taken care of immediately. There are cases when emergency dentists can save a knocked out tooth if treatment is received quickly and the tooth has been carefully handled. We suggest following these steps, in case your tooth might be saveable.
Broken teeth (also known as tooth fractures) are a common emergency. Complete the following if you have chipped or broken any of your teeth: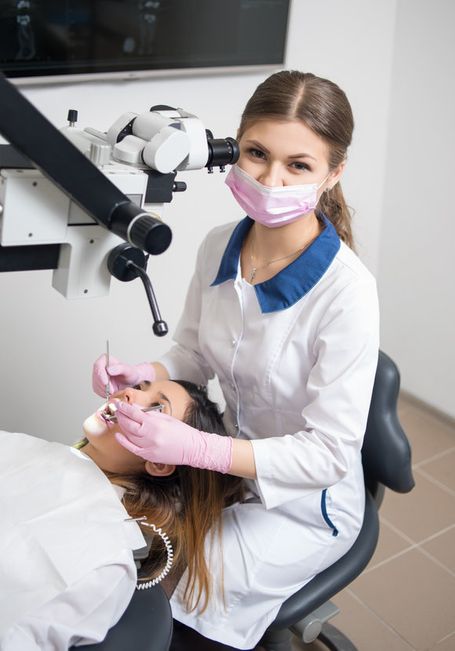 Often, a toothache or pain is caused by an infected tooth. Not receiving prompt treatment may result in not being able to save a tooth, and an emergency tooth extraction being needed.
Symptoms of an infected tooth that may require a visit to an emergency dentist include:
Follow these dental care tips before making your way to our emergency dental practice or a hospital.
If you have a loose adult tooth, follow these steps to reduce the likelihood of losing the tooth: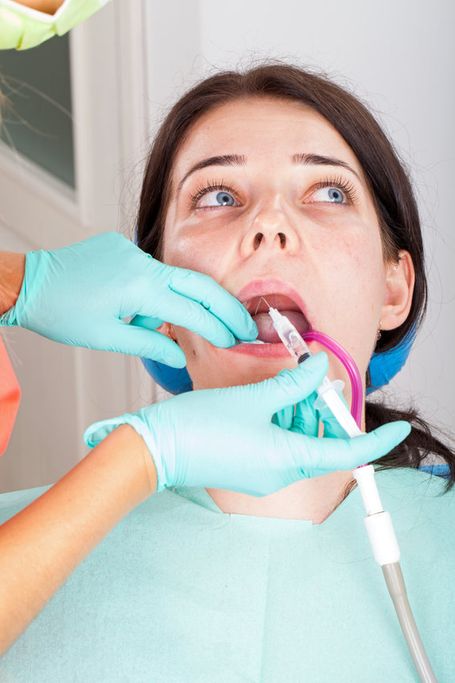 WE OFFER EMERGENCY DENTISTRY, SO YOU CAN GET THE EMERGENCY DENTAL CARE YOU NEED, WHEN YOU NEED IT
!f you have a toothache, root damage, a filling or tooth knocked out, excessive bleeding in the mouth, a severe infection, or other urgent dental issues, please phone our dental emergency services team. Emergency dental situations should always be dealt with in a timely manner.
Don't take any chances. Call our team to set up a time to come into our office. We'll squeeze you into our schedule as soon as we can. We try to provide patients an appointment at our emergency dental office within a few hours of the onset of their emergency in order to save their teeth and protect their dental health. If you're experiencing a dental emergency in the Hamilton area, call us at 905-545-4833 to book an emergency dental appointment so you can receive treatment in our comfortable office. We will help coordinate with your dental insurance.
Your health is a priority and we will strive to get you the immediate care you need. Phone our office to book an appointment with our emergency dentistry team today.