For dental implants in Hamilton, our dental team offers dental implant services and treatment options. We are trained in implant dentistry, offering dental implant surgery and restorations in-house to replace missing teeth. A dental implant acts as an artificial tooth replacement and is a perfect, permanent solution, unlike a dental bridge or sliding dentures which shift and are removable. Dental implants look and feel like natural teeth.
Your Dental Implants Hamilton Solution to Missing Teeth
Dental implants are titanium metal posts that are surgically inserted into the jaw bone beneath your gum line. Local anesthetic is used, for your comfort. These titanium metal posts act as an artificial tooth root for your crown, the artificial tooth part. We will determine if you are a good candidate for dental implant surgery. If you're experiencing bone loss caused by injury or bone resorption, our dentists will do a bone grafting procedure to reduce bone loss. This new bone structure will hold your implants in place. Our Hamilton dentists then use the dental implant posts to mount dental crowns onto the abutment tooth to restore your smile.
If you're looking for a dentist who can perform surgery on dental implants in Hamilton, Century Stone Dental is glad to welcome you to our office. We always gladly accept new patients and are more than happy to answer any of your questions regarding replacing missing teeth with same-day dental implants, traditional dental implants, or a personalized denture treatment plan. Whether it is one or several teeth, we are happy to help.
Did you know dental implants have a 98% success rate and not only improve your smile, but can also improve your jawbone strength, chew and digestion? Don't wait. Get your missing tooth/teeth replaced today.
Implant Dentistry to Replace Missing Teeth and Restore Your Natural Looking Smile
Once the titanium metal posts are placed into your jawbone, the bone begins to form around the implant in a process called osseointegration. This will act as the new "root" of your tooth. After approximately three months, the bone will have grown around the implant to firmly hold it in place alongside the rest of your teeth. Once your bone has healed and accepted the dental implants, your replacement tooth (crown or dentures) can be affixed to the abutment which is attached to the screw. This dental procedure will ensure that either a single implant or multiple false teeth remain in place. 
Dental implants offer both functionality and appearance benefits to a patient, compared to dentures or a dental bridge, for a more natural looking smile. Replacement teeth are often made from porcelain – a very durable and natural-looking dental material. Many people will not know you have a false tooth or teeth. You will also forget that you have dental implants as the seal between the crown and implant is very strong and isn't removable without the help of a dentist.
Affordable Dental Implant Hamilton Services
When patients in Hamilton speak to us about dental implants most of them wonder how much a dental prosthetic will cost. Whether you're missing or have lost teeth because of age, gum disease, or an accident, it's important for patients to understand all the options available to them. We will always strive to improve their chewing abilities and restore missing teeth within their preferred budget without compromising treatment. Some people worry about the dental implant cost; however, because of their long life, they are cost effective. However, the dentures cost in Canada can vary per province and per dental clinic, especially if you choose dental implants over a removable denture. When you book your consultation with our team of dentists today, we can provide you with an estimated total. Dental implants are better for dental health compared to removable dentures, but they are also excellent for supporting full or partial dentures, known as implant supported dentures, for other affordable options.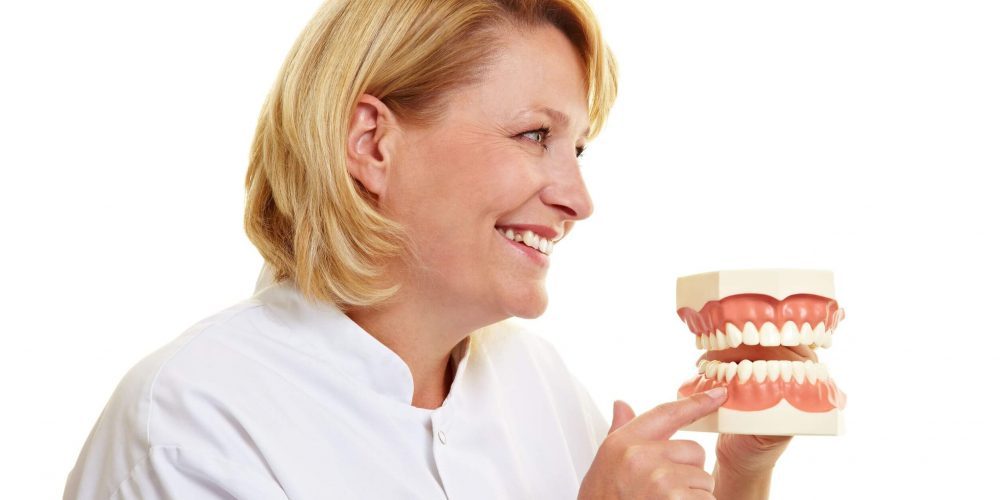 Reasons to Smile - Benefits of Dental Implants
SPEAK TO A DENTIST ABOUT DENTAL IMPLANTS IN HAMILTON TODAY!
We Always Stand Behind Our Work
Getting dental implants in Hamilton is one thing, but maintaining them is another. If you have any questions related to the dental surgery procedure, aftercare treatment, maintaining your dental implants, removable dentures, or just good oral hygiene, feel free to contact us. We strive to help patients restore missing teeth within their budget without compromising treatment; your healthy teeth is our priority! We will provide you with an estimate and work with you to find your ideal treatment plan and payment options. Dr. Sims will be happy to answer any questions for you. Call to schedule your next dental appointment today!