Most people are familiar with Invisalign clear aligners that progressively straighten teeth. Many people needing orthodontic treatment to straighten their teeth like the option of getting a new, beautiful smile, without the discomfort and look of traditional metal braces.
If you're one of these people who want to correct your teeth without the look of braces, you may be pleased to know it can be more affordable than you think.
How Do Invisalign Treatments Work?
After a consultation, a mould of your mouth is taken; clear aligner trays are then made, which will be tight and apply pressure to your teeth to move them gradually and slowly straighten them. You will change to a new aligner every few weeks to continue straightening. Aligners need to be worn for at least 20 to 22 hours a day to work properly, although you can take them out to eat and brush your teeth.
Benefits of an Invisalign Treatment
While most people are interested in the 'invisible correction' aspect, there are also many other benefits to an Invisalign treatment. Because they are removable, you can take them out to eat and brush your teeth, so you don't have to worry about food getting stuck in braces. Also, because they are made of smooth plastic, they won't scratch teeth or cut your mouth. There are no dental issues related to broken wires or emergency visits to fix them. They also are more comfortable along the gum line.
Invisalign treatments work best for mild to moderate dental cases, but can handle some more complex cases; your orthodontist will have a consultation with you to see if you are a good candidate and decide on your Invisalign treatment plan.
How Much Does Invisalign Cost on Average
As with any dental treatments, the cost of Invisalign will depend on the condition of your teeth. Very minor cases can start at about $2,000. More complicated cases will start around $5,000 and up, based on the increased number of consultation visits and materials required. On average, it will take between 8 and 30 months of treatment to correct teeth fully, although most cases take 12 to 18 months. In Canada, Invisalign costs between $5,000 and $9,700, on average.
Prices will vary depending on where in Canada you live. Each province has a different dental fee guide. In B.C, costs are usually higher, ranging from $7,000 to $12,000. Alberta prices are lower, at $2,000 to $8,000. In Ontario, average prices range from $3,500 to $8,500.
The experience level of your orthodontist will also be a factor in costs since in-person consultations with an Invisalign trained doctor that you choose are included.
Invisalign Aligners vs. Traditional Braces
Traditional braces can cost anywhere from $3,000 to $10,000. Costs vary by location, just as Invisalign treatment costs do. Overall, in Canada, metal braces cost between $3,000 and $7,000 on average. Ceramic braces average between $4,000 and $8,000, while lingual braces, set on the back of the teeth, cost between $8,000 and $10,000.
Invisalign Aligner vs. Other Clear Aligners
Risks of Direct-to-Consumer Trays
Invisalign is administered, and monitored by dentists and orthodontists; some direct-to-consumer clear aligners may be somewhat cheaper, but there are more risks and they may not be as effective. If you don't do the moulds perfectly, the trays won't work. Also, There is no professional supervision to ensure your teeth and gums are healthy enough for the treatment and to monitor if anything starts to go wrong.
Other clear aligners don't have SmartTrack material that Invisalign's custom made aligners are made of, which make for a more comfortable fit and helps it strengthen more effectively, so Invisalign works better. Invisalign aligners are trimmed to fit your gum line better, for a better fitting aligner than other brands. The Align technology also has blue compliance indicator dots on the back of Invisalign trays, that fade over time with use, to encourage you to stay on track.
Insurance Provider Coverage
Many dental insurance plans cover Invisalign aligners. Check with your insurance plan to see what coverage you have, as this will greatly reduce your costs. While some insurance plans don't cover such treatment costs, many orthodontic insurance plans cover amounts up to $3,000, or as much as 50% to 75%. Many insurance providers will do a pre-approval, so you can decide accordingly. Most insurance providers consider an Invisalign treatment the same as regular braces.
A health spending account, also known as a health savings account or flexible spending account, can also help with the cost of your Invisalign treatment, which allows you to pay with pre-tax dollars. These are specific amounts set up by employers to allow employees to use as they choose for any healthcare costs. The amounts typically don't carry over into the next year, so it's good to take advantage of them.
If you don't have an insurance provider, or any remaining balance after insurance coverage, there are usually many payment plans or options available through your dental care provider. You may be able to pay in installments, such as with a monthly payment plan.
If you do pay out-of-pocket, but your treatment is necessary for dental health reasons, you may be eligible for a tax deduction under medical expenses.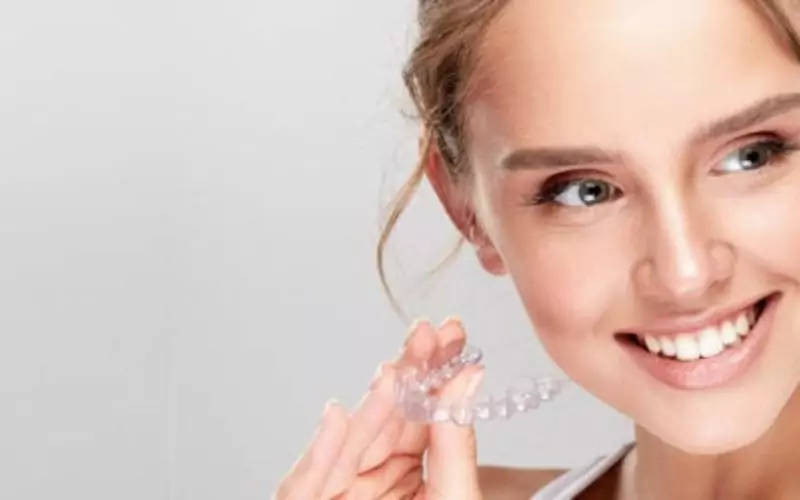 Ready for a More Beautiful Smile?
If you are ready to have a great smile, with cosmetic solutions tailored just for you, Century Stone Dental in Hamilton will strive to give you the dental makeover you are dreaming of.
Latest posts by Dr Christopher Sims
(see all)